Middle School
Chinese Program
The Curriculum Integration Center Chinese department offers two systems of curriculum to tailor students' needs of different language backgrounds. We have CSL (Chinese as a Second language) curriculum for non-native Chinese speakers and CLA (Chinese Language Arts) curriculum for native Chinese speakers.
CLA curriculum offers a comprehensive, intriguing and practical language education through the integration of language, literary, cultural, and historical knowledge. Using a variety of exuberant teaching activities, the features of CLA curriculum are systematically established in SMIC-I to stimulate students' intrinsic motivation of learning Chinese, cultivate students to become global citizens, empower them to use Chinese authentically, and present their unique views on life and values.
CSL curriculum helps students build basic Chinese communication skills step by step, and develop communication skills to meet the basic needs of daily life. Eventually, students are able to use Chinese in a variety of circumstances. Designed in thematic units, the courses adapt a variety of resources and materials to provide students with a differentiated learning environment, and maximize student language skills.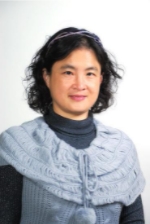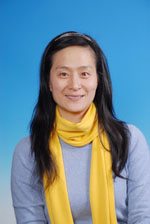 Amy Chen
AA Director of Chinese Program
SHANGHAI SMIC PRIVATE SCHOOL INTERNATIONAL DIVISION