Early Childhood
Chinese Program
LEARNING CHINESE AT SMIC-I EARLY CHILDHOOD
At SMIC-I, cultural diversity is explored, incorporated and celebrated at every opportunity. We believe that language learning enriches our students by empowering them, breaking down barriers, and instilling international mindedness. For almost 20 years, we've been paving the way for our students to discover and interact with our local host community, as well as share their personal cultural values.
We offer CLA (Chinese Language Arts) curriculum for native Chinese speakers and CSL (Chinese as a Second language) curriculum for non-native Chinese speakers.
CLA curriculum provides a comprehensive, intriguing and practical language education through the integration of language, literary, cultural, and historical knowledge. To build excitement we use a variety of exuberant teaching activities such as role plays, reciting Chinese poetry, studying Chinese folktales, making Chinese arts & crafts, and playing traditional games etc. In first grade, students will be introduced to pinyin and learn to read and write Chinese characters. The features of CLA curriculum are systematically established in SMIC-I to stimulate students' intrinsic motivation of learning Chinese, cultivate students to become global citizens, empower them to use Chinese authentically, and present their unique views on life and values.
CSL curriculum helps students build basic Chinese communication skills step by step, and develop communication skills to meet the basic needs of daily life. Eventually, students are able to use Chinese in a variety of circumstances. Designed in thematic units, the courses adapt a variety of resources and materials to provide students with an exciting and differentiated learning environment, and maximize student language skills.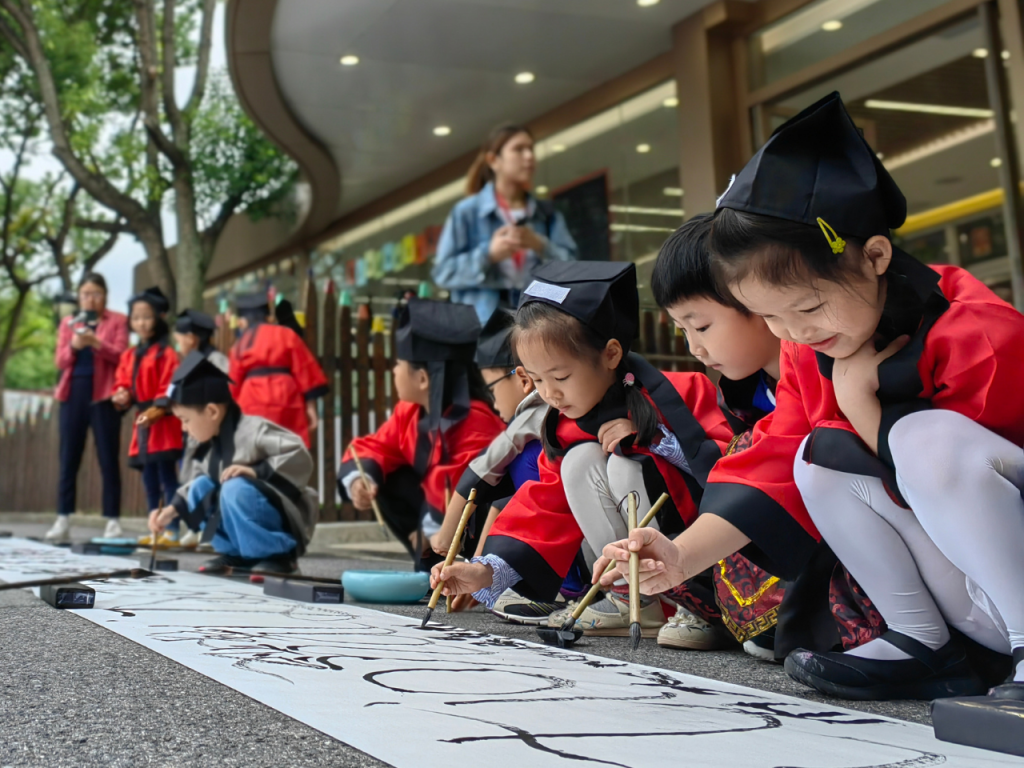 SHANGHAI SMIC PRIVATE SCHOOL INTERNATIONAL DIVISION